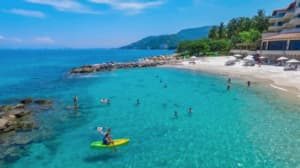 IVF Clinics Puerto Vallarta offers intended parents an astonishing opportunity to build a family without the high, often burdening costs of IVF. Infertility specialists in Puerto Vallarta provide access elite procedures, such as egg donation, embryo donation, and gender selection.
IVF Clinics Puerto Vallarta
IVF Mexico
allows all patients seeking treatment in Mexico the chance to build a family with love, led by the most exceptional IVF specialists and unconventional treatments.
Egg donation Mexico
is a process in which eggs (oocytes) are taken from one woman (donor), fertilized with sperm, and transferred to the intended mother or surrogate.
Gender Selection Mexico
: For genetic disease risk, fertility specialists use the advanced technique known as
Pre-implantation Genetic Diagnosis (PGD) Mexico
.
Sights to See in Puerto Vallarta
Vibrant and exotic to say the least — Puerto Vallarta is bursting with prominent, award-winning restaurants, and the latest in ecotourism and extreme adventure. It's truly the destination for every desire, and a setting that is internationally recognized for its striking mountains, charming coastline, and enticing waves.
At LIV, our fertility specialists are some of the most renowned experts in the field. Our center believes in a team approach to fertility treatment. We trust in our multiple and complimentary medical disciplines to lead you on your journey to pregnancy success. Our goal is to provide you affordable and safe fertility care in Mexico, saving you nearly 50 percent when compared to United States and Canada. Both inside and outside of the center, LIV gives you the confidence to explore and enjoy an intimate experience in Puerto Vallarta.