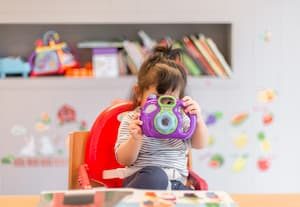 Egg Donation Tijuana is a highly successful form of fertility treatment where an egg (oocyte) is obtained from a selected donor, fertilized in the laboratory with sperm from the male patient or sperm donor, then transferred into the intended mother's uterus.
A wide variety of patients can benefit from the Egg Donation Tijuana process.
What to Expect with Egg Donation in Tijuana
The first step of the Egg Donation Tijuana process is scheduling a consultation with our doctor to ensure that egg donation is the best option for you. At this time, you can sit down with one of our compassionate, highly trained doctors to discuss your expectations.
Cycle Preparation
For heterosexual couples, the next step is preparing for your cycle with screenings to identify and correct any abnormalities that may interfere with fertilization or implantation. These screenings could include:
Detailed semen analysis
Saline sonogram of the uterus
Blood tests
A pap smear
A mammogram for women over 40
If you are over 45, you may require additional testing, as the risks of pregnancy increase as women approach 50. Your doctor will likely screen for diabetes and perform an EKG of your heart.
Donor Selection
The next step is selecting an egg donor. This process is uniquely personal and often an emotional decision. While choosing a donor, you will need to make several decisions, including deciding between an anonymous or known donor, and settling on which characteristics are most important to you.
Synchronization
Once you have chosen a donor, the donor coordinator will confirm that she is prepared to donate during the time period you have requested. At this point, you will need to prepare for IVF and synchronize your cycle with that of the donor.
This step is typically achieved with birth control. Hormone therapy is also necessary to mimic the body's natural ovulation cycle and prepare the uterus for implantation.
Donor Egg Retrieval and Fertilization
When your donor's eggs have reached maturity, we will schedule an egg retrieval. A careful examination will help us select the most viable eggs. On the same day, you, your partner, or your sperm donor will provide a sperm sample for insemination of the eggs.
The final step in the process is in vitro fertilization (IVF) and embryo transfer. Typically, two to three embryos are transferred in order to increase the probability of successful implantation.
After Embryo Transfer
It generally takes about 11 to 16 days for pregnancy to be confirmed. Couples could experience issues during the weeks following embryo transfer. A woman may experience minor vaginal bleeding and infection directly after the procedure. During this time, you or your surrogate should avoid alcohol, limit caffeine, avoid strenuous activities, and abstain from sexual intercourse.
In the middle of the second week, the doctor will order 1 pregnancy test. If the test is negative, you typically have the option of trying again during the next menstrual cycle, using frozen eggs or embryos. If the test is inconclusive, we will perform a second test to confirm."My wife and I are so thankful we found TFC! Prior to working with them, we'd received fertility treatment from two well-known institutions in Southern California, neither of which produced the results we wanted, nor was the service all that great. We decided to take one last shot at having a baby, and noted that TFC had good reviews."