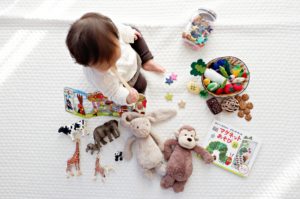 IVF Puerto Vallarta defies all odds — it exceeds the only expectations that matter yours.
The field of reproductive medicine has made dramatic advances in the past several years, and IVF clinics in Puerto Vallarta are pleased to provide our patients with the most innovative technology available.
Save 70% Compared to USA
IVF in Puerto Vallarta is the process of fertilizing an egg outside the female body for precise placement inside the uterus. It is one of the most common and highly-successful Assisted Reproductive Technology (ART) procedures carried out to date.
While IVF was originally established to evade damaged or diseased fallopian tubes and blockages, it has now expanded to treat and assist male factor infertility, endometriosis, unexplained infertility, and other conditions. For the best chance of pregnancy success, our fertility treatment in Mexico is combined with other elite procedures, such as egg donation Mexico, microsort Mexico, and gender selection Mexico.
The Benefits of IVF Puerto Vallarta
At the prestigious LIV Fertility Center, the future of IVF Puerto Vallarta is progressing.
Expanding fertility treatment options for IVF, including ongoing research.
One of the few fertility centers across the globe to offer MicroSort Mexico technologies.
LIV is the only fertility center in Puerto Vallarta, Mexico to offer an IVF-FET warranty.
Extending fertility for women of advanced age and advanced options for women diagnosed with diminished ovarian reserve.
Helping building families for nearly any individual or couple, regardless of marital status or sexual orientation. Single women and men, gay and lesbian individuals, and couples who are struggling with infertility — all benefit from IVF in Puerto Vallarta.
Providing significantly higher pregnancy rates with progressive infertility treatments.
Puerto Vallarta is easily accessible from strategic gateways on all parts of the globe, including LA, Dallas, Chicago, and Phoenix. Located on the western edge of the state of Jalisco  — the most dynamic destination in the world overlooks the Pacific Ocean. The beauty of Puerto Vallarta will simply captivate you.
Puerto Vallarta Mexico for Fertility Treatment
IVF Puerto Vallarta fertility patients are drawn to the dozens of beaches, gorgeous sunshine-filled days and the crystal clear waters. The highly sought-after fertility destination is mesmerizing patients from across the globe with a dazzling array of world-class attractions and a host of complimentary luxuries.
Vibrant and exotic to say the least — Puerto Vallarta is bursting with prominent, award-winning restaurants, and the latest in ecotourism and extreme adventure.  It's truly the destination for every desire, and a setting that is internationally recognized for its striking mountains, charming coastline, and enticing waves.