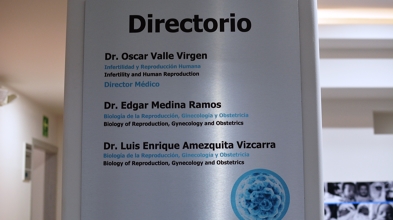 Travel for Fertility Treatments to Tijuana from USA.
At the leading IVF clinic in Tijuana, our goal is to create an fertility program that combines innovative fertility medicine with personalized care.
Our Tijuana clinic continues to be at the forefront of In Vitro Fertilization Tijuana and Egg Donation Tijuana technology.
The Tijuana Fertility Clinic delivers a superior level of modern conveniences including state-of-the-art facilities consisting of a full gynecologic endoscopy unit, which allows the meticulous management of diagnostic laparoscopy and diagnostic and operative hysteroscopy.
When you travel to Tijuana for IVF treatment, you are embraced with realistic and accurate information from our expert fertility specialists who speak English and Spanish for your convenience.
Safe, Lower Cost IVF Treatment in Tijuana
The clinic makes traveling to Tijuana for IVF treatment easier than ever.with safe, convenient and comfortable options. Tijuana Fertility Clinic is a state-of-the-art fertility clinic in Mexico dedicated to helping couples successfully conceive.
The center is made up of a qualified medical team and IVF professionals who offer highly specialized areas in the study diagnosis and treatment of infertility for males and females.The clinic is distinguished for its diverse assisted reproductive programs including Intra Uterine Insemination (IUI), ICSI and gender selection.
Tijuana infertility clinic is home to an advanced gynecological endoscopy unit, which allows fertility doctors to manage laparoscopic diagnostic, basic and advanced surgical and diagnostic Hysteroscopy.
Fertility doctors in Tijuana strive to contribute positively to realize the dreams of many patients of having a baby and building a family through counseling, diagnosis and infertility treatment and high-level of patient care. Honesty, ethics, loyalty, teamwork and respect for life are a few ingredients that made traveling for fertility clinics in Mexico a popular practice.
Success Rates of Fertility Treatments in Tijuana, Mexico
IVF with egg donation: 58 percent

Clinical pregnancy rate per egg donation Procedure: 47 percent
Delivery Rate per egg donation and embryo transfer: 38 percent

Intrauterine Insemination (IUI) from Husband

Singleton: 87 percent
Twins: 12 percent

Intrauterine Insemination (IUI) from a Sperm Donor

Singleton: 88 percent
Twins: 11 percent