Same-Sex Couples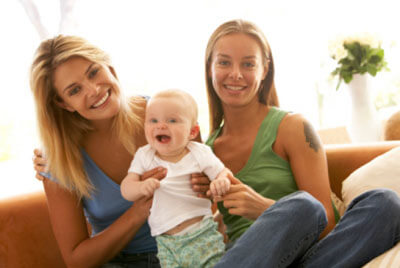 Comfort starts with Confidence - IVF options for Gay and Lesbians
Mexico continues to favorably meet the reproductive needs of the gay, lesbian and transgender communities with kindhearted, tailored care. IVF clinics in Mexico ensure each patient is comfortable, and confident throughout their complete treatment experience in Mexico.
As a gay, lesbian, or transgender individual, you challenge the same trepidations as any individual in the world. You wish you held the magic key to unlock any future brinks and quite often wonder whether you will be able to fulfill your wish to have children or find the financial means and tools to realize your dreams of building a family.
With technological advances in Mexico, it is easier than ever before for same-sex couples to experience a pregnancy and become parents as new prospects for the LGBT community to start a family are unparalleled.
Parenthood in Mexico is a Gift — without discrimination.
IVF specialists in Mexico will cultivate a comprehensive and modified treatment plan for you. Through donor sperm insemination, donor egg programs and gestational carrier services, IVF in Mexico is honored to support ALL individuals and couples succeed in building a family.