Affordable - Trustworthy - IVF in Mexico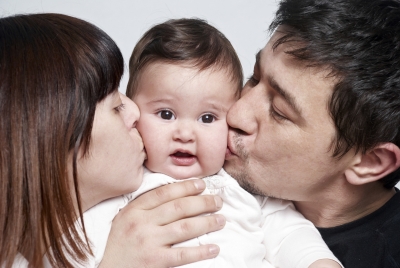 Everything at IVFinMexico.com was created with one sole purpose— to bring YOU closer to parenthood with the help of trustworthy, qualified, professional infertility specialists in Mexico.
IVF MEXICO
IVFinMexico.com is privileged to help countless couples and singles navigate the complex journey of infertility.
IVFinMexico.com is an interconnected combination of information ranging from the low costs of IVF Mexico to coping with infertility encompassed by a network of clinics representing decades of experience in reproductive medicine.
The IVF journey to becoming a parent can be overwhelming. Where do I start? Who do I trust? Am I a candidate for IVF treatments? Can I afford IVF in Mexico? Answers to these questions and many more you will find here at IVFinMexico.com.
IVF clinics in Mexico are unique and multifaceted fertility clinics providing patients with comprehensive diagnostic testing and related treatment. IVF clinics in Mexico are equipped with state-of-the-art, technologically advanced medical equipment; designed for optimal use of space and convenience for patients, IVF specialists and team members.
You are treated with respect and dignity in a friendly and comfortable environment. IVF clinics in Mexico are dedicated to their fertility networks and consistently provide quality care. Finally, a site that speaks your language— IVFinMexico.com

Why travel to Mexico for IVF?
Mexico has emerged as one of the leading destinations of fertility tourism.
Many countries have IVF laws prohibiting certain methods of Assisted Reproductive Technology (ART) procedures; however the laws in Mexico currently do not present an issue. Various English-speaking doctors and expert fertility specialists in Mexico have either been trained or have been educated in the United States and have vast experience with medical tourists. For many patients, combining treatment with a vacation in Mexico brings relaxation during the IVF process.

Benefits of Infertility Treatments in Mexico
Cost— Affording IVF treatment is typically the chief obstacle for Americans and Canadians seeking IVF or other methods of assisted reproductive technology.
Health insurance plans rarely cover the costs of infertility treatments – only a dozen health insurance companies include the costs of fertility clinics in their policies. In the US, costs of traditional IVF can exceed $20,000 with price increases for additional treatment methods, such as ICSI or PGD combined with in vitro fertilization.
Fertility clinics in Mexico uphold the same treatment standards as the US but at costs that are much lower.
Including flights, averaging between $200-400 USD and low-budget accommodations, many couples find that seeking fertility treatment in Mexico can save them up to 60% of the costs at home.
Convenience— Traveling to Mexico is comparatively easy for Americans and Canadians.
Crossing the border does not require a visa and travel time between New York (and many US cities) and Guadalajara is no more than 4.5 hours by plane. Couples may be able to start the IVF procedure with their own fertility doctors before traveling and continue the main treatment or most expensive portion of the treatments in Mexico. This process can also help to minimize the length of stay in Mexico. Induction of ovulation and stimulation of the ovaries can be on track using fertility drugs before the patient arrives in Mexico. Or in the case of egg donation, a synchronized cycle can be organized with the donor so that the embryo transfer can happen on a fixed date, allowing the intended parents plenty of time to plan and finance a trip like this.
Which IVF treatment in Mexico is right for me?
This is the key question every couple considering IVF treatment must ask themselves. The most preeminent way to determine which IVF method will work best for you is by consulting a fertility doctor.
You may be a woman who is fertile, but cannot carry out a pregnancy to full term because of a surgical operation or because of the shape of your uterus sources miscarriages. These unfortunate female infertility circumstances may still allow for a successful pregnancy using IVF with egg donation. For many couples, male infertility requires treatment. Male infertility can source azoospermia, resultant of a low level of sperm in the semen, which makes natural conception difficult. To help you conceive, IVF with sperm donation may be the most suitable assisted reproductive method.
To intensify the chance of a successful IVF treatment in the first cycle, IVF is often combined with ICSI. IVF with ICSI is often recommended for couples who have undergone an unsuccessful IVF cycle previously. By contacting a fertility clinic in Mexico, an IVF specialist can explain the numerous treatment options available for in vitro fertilization and assist you in making the best treatment choice for you and your partner.
How do I start planning my IVF in Mexico?
The best way to plan IVF in Mexico is to be well informed about your options.
You can get a quote or more information from our IVF clinics and gain exclusive information about treatment options, costs and specific preparations methods if needed. Once you make a decision in regards to the specific clinic that best fits your needs, a personalized protocol is unveiled.
You may begin the appropriate IVF procedure in your hometown under the close direction of an IVF doctor before you travel to Mexico. The typical length for an IVF procedure is three weeks; this allows you to shorten the time spent abroad by nearly 5-10 days, if needed.
The egg donation program in Mexico hosts a huge database of egg donors from various races, nationality, and religion. A synchronize cycle program is available with your donor and exclusive egg donors are available. Fertility coordinators at the clinics will work with you to coordinate your timing and answer any of the questions that you have so that you can schedule and plan your trip.
How much does IVF treatment cost in Mexico?
While the overwhelming cost of IVF treatment can vary intensely, not just from one clinic to the next, but with every personalized IVF treatment plan, Mexico is doing one thing consistently — saving you money.
Thousands of American and Canadian couples achieve their dreams of conceiving, having a healthy pregnancy, and giving birth to a healthy baby with the help of IVF in Mexico.
To accept no compromises—to make conscious, cost-effective decisions— the drive behind IVF in Mexico.
To shrink the high costs of IVF treatment in the US and Canada by more than 60%, couples are traveling to Mexico for fertility treatment. There are a number of factors why IVF in Mexico is inexpensive. In some aspects it is due to lower infrastructure costs, wage costs, and costs of living in Mexico which drives down the cost of IVF treatments.
With countries such as the US and UK, costs for medicines and treatments are kept insincerely high by monopolies. The lower costs enable Mexico's expert fertility specialists and clinics to utilize state-of-the-art spaces at much cheaper than their counterparts.
How long do I need to stay in Mexico for my IVF cycle?
The entire IVF treatment does not entail daily visits to the IVF center. Approximately 7-10 visits are necessary, or every two days. The examination and the consultation can take place during these visits as well as the administration of medication. The exact number of visits and the entire plan of progression will be determined during the initial consultation.
Live for the Moment…Plan for Tomorrow.
Perfectly appealing, Mexico has outwitted its forerunners in the newest trends of fertility tourism.
With a phenomenal amount of individuals seeking fertility help in Mexico, once complicated journeys have now become the definitive apprehension of parenthood dreams.
How did IVF in Mexico evolve into something more enthralling than other fertility destinations around the world?
With its harmonious blending of comfort, cost, modernization and success, IVF in Mexico is nothing less than the total refinement of one word…Belief. Believing in what should be, what could be, the hope for a new family.
The possibilities of creating a family with the guidance of IVFinMexico.com are endless.
Backed by expert physicians and IVF specialists in Mexico, IVF Mexico provides you the latest healthcare advances to address infertility issues, with in vitro fertilization in Mexico, ICSI in Mexico, egg donation in Mexico, sperm donation in Mexico, and embryo donation in Mexico
IVF specialists in Mexico are some of the world's top advocates for assisted reproductive technology methods and breakthrough accomplishments with since receiving their education in the United States and Mexico.
Not only do clinics in Mexico demonstrate competence, guaranteed by IVF success rates, they offer all the traditional methods of assisted reproduction with innovative techniques at the highest technical standards.
The Lure of New and Different
Although traveling abroad for fertility tourism can be challenging, IVF patients appreciate relief from the impersonal protocols often experienced with US clinics and fertility doctors and seek alternative methods in the relaxed IVF laws of Mexico.
For others, simply being in a new and different culture provides distraction to an otherwise worrisome, stressful process.
Traveling to Mexico for your IVF treatments can help to remove you from the innumerable responsibilities of home and professional life. What's more, travel—and particularly international travel—can be a rewarding experience.
Begin your journey with IVFinMexico.com