Tandem IVF Cycle Mexico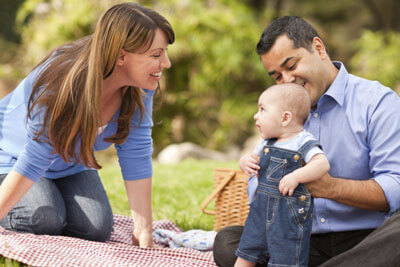 What is Tandem IVF Cycle in Mexico?
Gaining great popularity in Mexico, Tandem Cycling allows women with lowered ovarian reserves to have a shot at pregnancy using their own eggs, while simultaneously having a back-up egg reserves through the use of egg donation Mexico.
Tandem IVF Cycle in Mexico allows you to receive a lower dose of medication since you need fewer good quality eggs. At the end of the Tandem Cycle process, you choose what combination of your own eggs and donor eggs to use. This also allows you the chance to freeze donor's eggs for a future cycle without facing the cost of two separate cycles.
With attractively low costs for Tandem IVF Cycle, Mexico has emerged as on the most cost-effective fertility destinations in the world.
A Good Candidate for Tandem IVF Cycle in Mexico
A tandem cycle is a great option for older women and for women with elevated FSH levels. A tandem cycle can be seen as investing in two different stocks to divide the risk of your investment, so the risk is minimized.
Tandem IVF Cycle Procedure
Tandem IVF cycle in Mexico occurs much like a regular IVF procedure. However, women do not need to take as high a dose of medication because the object is not to extract a high quantity of eggs, as it is in traditional IVF.
After eggs are extracted, donated eggs from an egg donor are placed alongside the intended parents eggs. Patients may choose their own ratio between the number of their natural eggs and the number of donated eggs used. IVF specialists in Mexico then relocate the eggs with sperm for fertilization.